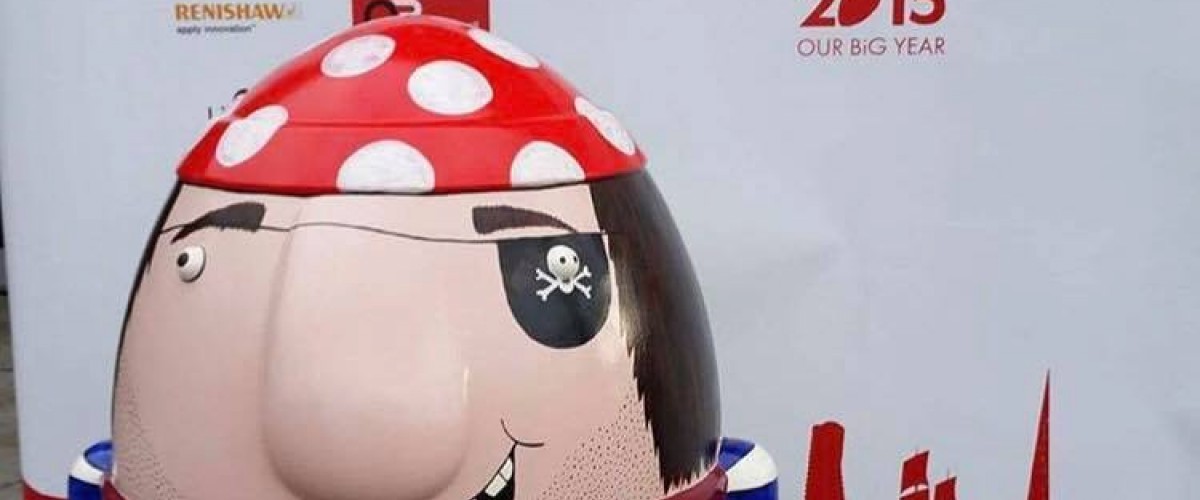 It was amazing to be part of the Shaun in the City sculpture trail in London earlier this year, knowing my design 'Baa-bushka' was grazing outside Liberty in Carnaby Street. He's done his time now and has headed back to the warehouse for a bit of TLC and a well-deserved rest before he's auctioned off for charity.
Just as one sculpture trail finishes, another one launches and I was thrilled to be selected to paint a Scrumpty sculpture, for the trail around Gloucester later this year. "What? A Scrumpty?" I hear you say. "What's that?!"
Well, Scrumpty is a rather stout and rotund character, a kind of cross between Humpty Dumpty and a rugby ball and there will be 25 of these funny fellas hitting the streets of Gloucester during the months of August and September. It's all to do with Gloucester's 'Our Big Year' celebration, plus the arrival of the Rugby World Cup, where some games will be played at Kingsholm Stadium.
So, when I got approached recently to paint my design early, I was over the moon. My cheeky chap – a toothless pirate, was launched at the Tall Ships Festival at Gloucester Docks in May. Hundreds of visitors got a sneaky peek of him and he will be making appearances throughout the coming months prior to the trail going live, then will be in situ somewhere in Gloucester for the official trail.
I have a really cool time lapse film of me painting my Scrumpty to share with you soon, so watch this space to find out more!