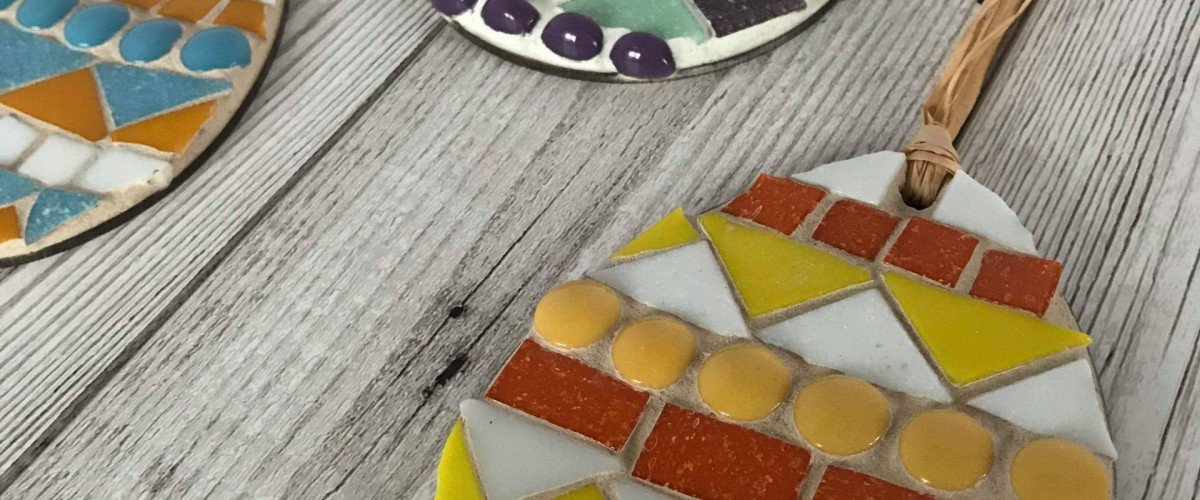 Many years ago at Easter time, I visited Taurus Crafts, a local attraction here in the Forest of Dean and I remember I was really taken by their display in their café. Set high up in the apex of the roof, they had suspended branches from the ceiling and decorated them with brightly coloured, painted eggs. It looked so lovely and cheerful, I was inspired to buy a selection of mini decorated eggs from their shop and went home and re-created my own 'Easter tree' with my daughters. Something I've done ever since.
The ancient tradition of decorating trees and bushes comes from Germany and Austria, plus other countries like the Ukraine and Poland get involved too. (This explains why Taurus Crafts always has such an eye-catching display, as their original founder of the Camphill Trust, [of which Taurus Crafts belongs to], is Austrian.)
The idea of an Easter tree brings together the two most popular international symbols of life, the tree and the egg. The tradition to decorate full-size trees and small indoor branches is centuries old. However it's not something we see widely here in the UK. We decorate our trees at Christmas, but it turns out few people do a similar thing at Easter. Which is such a shame!
Want to start? Then why not come to my Easter egg mini mosaic experience on the 24th March? You'll get to make a mini mosaic egg to start your own little Easter egg tree tradition! All the materials and tuition is provided and children are welcome to join in the fun too. Just £8 per person.
Full details at www.rachelshilston.co.uk/mosaic-classes.
Hope you can join us.