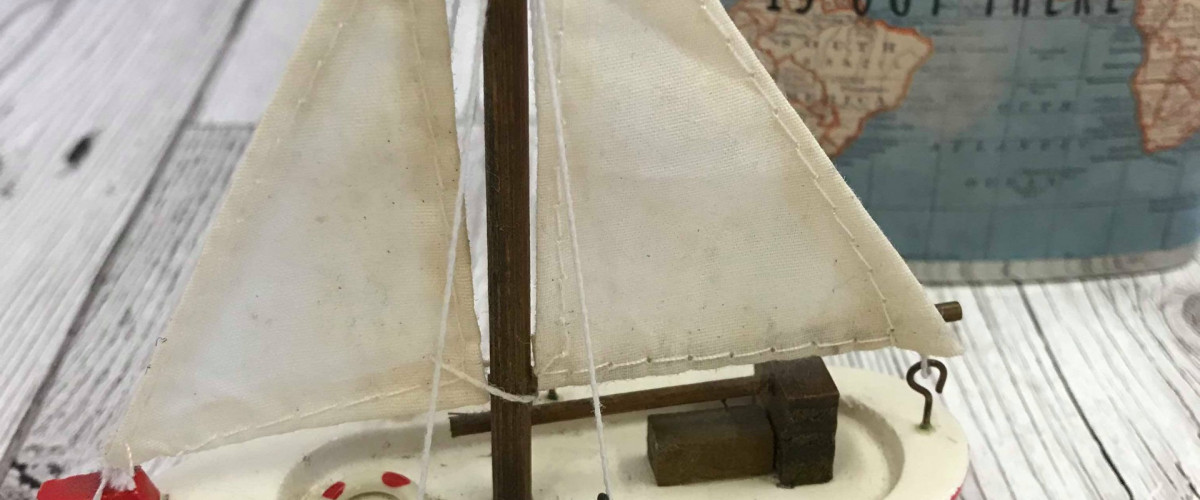 I've been a self-employed, freelance artist and facilitator for nearly five years. In that time, I have run my business from home, taking over the kitchen table and the entire house with endless art projects and materials. My husband and daughters had become highly skilled at dodging artwork, in complete S.A.S style, that has regularly filled the dining room floor. But, that is now a thing of the past and yesterday, together with my new neighbour, Kathryn Goddard of Capture This Moment Photography, we celebrated our Open Studios event, inviting family, friends and colleagues to view our respective studios at Hanley Court Business Centre, Tidenham, near Chepstow.
Looking back over the past 5 years, it feels a bit like my business has been a boat, one that I've been carefully building, ensuring that it's fitted out with all the essentials for a long voyage ahead. Yesterday saw the launch of my boat, setting sail into the wide ocean to new horizons. I have a route mapped out and clearly defined direction I'd like to go, but I know that it won't all be plain sailing in calm and tranquil seas as there will, no doubt, be rocky waves to encounter on my way. However, I feel ready for the adventure and excited to explore the possibilities that are ahead of me.
I finally have somewhere to 'go to work' and I can't wait to get started on all the new opportunities that having my own little hub of creativity provides. However, the nature of my work means that I'm not always going to be at my studio as I will be out in the community 'inspiring creativity'. I may need to consider making a Rachel Shilston – Inspiring Creativity flag so, like the Queen, I can fly it when I'm 'in residence' at my studio.
I wonder if you need planning permission for a mast and flag pole……….?
Seriously though, browsers are more than welcome to my Inspiring Creativity Studio, just give me a shout before you come to make sure I'm there.
I look forward to seeing you.